Like to shoot?
Then you try PhotoMarathon
The last weekend in August venturing hundreds of photographers out in Copenhagen, Odense and Aalborg, in search of the best photography and the best photo series. They participate in Denmark's funniest and friendliest photography competition.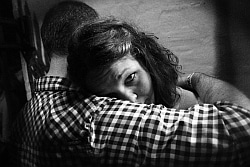 Armed with camera, tripod and other photo equipment, struggling participants for the honor and the many great prizes, have fun with the other participants, will be inspired and get new photo friends for life.
If you'd like to try, please register here and mark your calendar d. 24. August 2013. The start is at. 10.00.
 
Read more
 
Join PhotoMarathon 2013 On